As crime rates continue to rise, it's becoming more important than ever to take extra precautions to protect your property and ensure the safety of yourself, your family, or your employees. Installing a CCTV system is an effective way to monitor your premises and deter potential intruders.
However, with so many options available, it can be challenging to know which system to choose. In this article, we'll take a closer look at five of the top CCTV camera styles offered by Acetech Security and explore their advantages to help you make an informed decision about which system is best for your needs.
What is the best CCTV system for your Business?
This article will talk you through 5 of the top CCTV camera styles we offer and their advantages. The best CCTV system for your business greatly depends on the size and layout of your property. You can create CCTV systems that are subtle, discreet, or purposely designed to draw attention.
A well-maintained CCTV system can provide you with great peace of mind. You can freely monitor your business premises out of hours, as well as observe your employees behaviour and ensure their safety.
In addition, improve your home security with the latest development in closed-circuit television technology. View visitors to your home via video surveillance to ensure they are expected guests. You may also wish to invest in a burglar alarm system to offer further protection by alerting you to a potential intruder.
For example, you may own a large property with a substantial landmass. In this instance, Pan, Tilt and Zoom (PTZ) cameras could be the best option for you as they possess superior zoom capabilities.
Jump to a topic: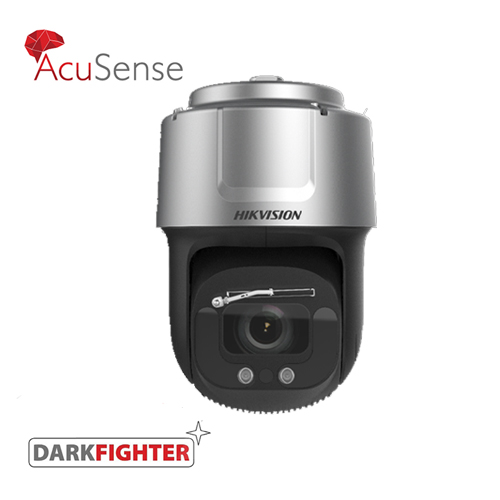 #1 – Pan, Tilt and Zoom (PTZ) Cameras
The ​​Hikvision 8MP 42 X IR PTZ Darkfighter Smart Tracking Camera System is perfect for protecting your home or business premises. This product has been developed to operate with complete motion detection. In addition, it can monitor a pre-defined space with sensitive detection of moving objects.
The PTZ Camera has a unique advantage over other CCTV system models in that it can track movement in far larger landscapes. In addition, it has a flexible field of view, meaning it can follow intruders' activity as they move across large open areas.
The image quality remains high due to its powerful optical zoom feature, resulting in crystal clear, sharp images even at long distances. It supports rapid focus, meaning it can zoom in at incredible speeds to capture essential details. It can recognise up to 30 faces in the frame.
PTZ systems are popular across a wide range of industries due their versatility and high-quality imagining software. Check out this article for more information about PTZ cameras.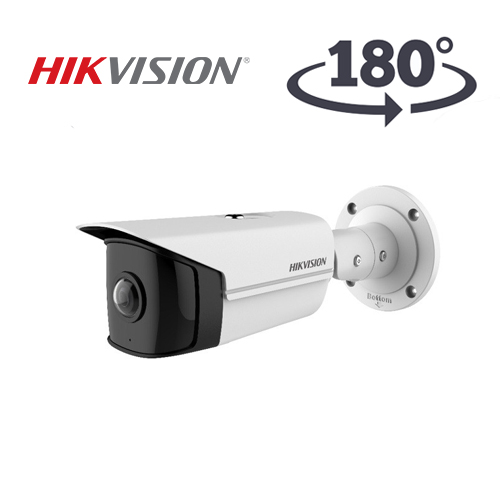 #2 – Wide Angle Lens Bullet Cameras
Achieve high-quality imaging with a 4-megapixel resolution Hikvision Ultra Wide Angle Lens Bullet Camera. This intelligent device corrects distortion to provide you with sharp, clear CCTV footage.
The unique panoramic view allows you to cover large areas of your premises with just one camera. In addition, the panoramic element can save you from investing in multiple cameras with smaller lenses. Also, the ultra-wide 180° lens can be placed on corners to cover the longest distance, increasing your chances of capturing intruders or suspicious vehicles. They will still be placed within the frame, even after they have left the immediate vicinity.
In addition, this camera system comes with a built-in micro SD/SDHC/SDXC card slot which can store up to 256 GB of footage. This means you will not have to download and remove the footage constantly.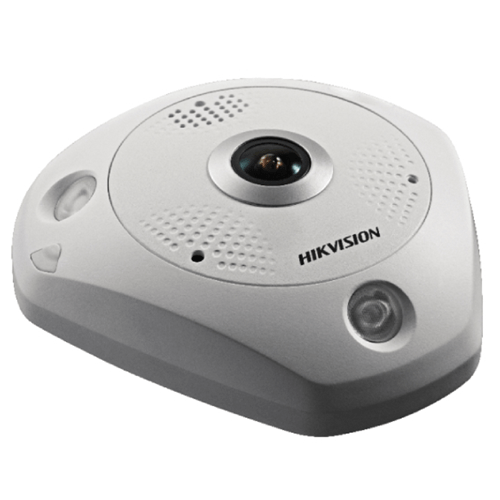 #3 – Fisheye Cameras
Fisheye cameras are perfect for those looking for consistently bright, sharp, high-contrast images. The Hikvision 12-megapixel fisheye camera can capture an entire scene in one view without needing to stitch the images together.
In addition, this vandal-proof CCTV system is well-adjusted in behaviour analytics. Therefore, it can interpret certain suspicious behaviours. For example, new objects are added to a scene or a person moving quickly from vehicle to vehicle.
Fisheye CCTV systems provide a 360° panoramic view of its surroundings, offering high-resolution images up to 4000 x 3000. In addition, the infrared lights allow for good vision and high-quality footage even in low to zero-light environments. This product also uses a heat map to help detect the presence of unwanted visitors.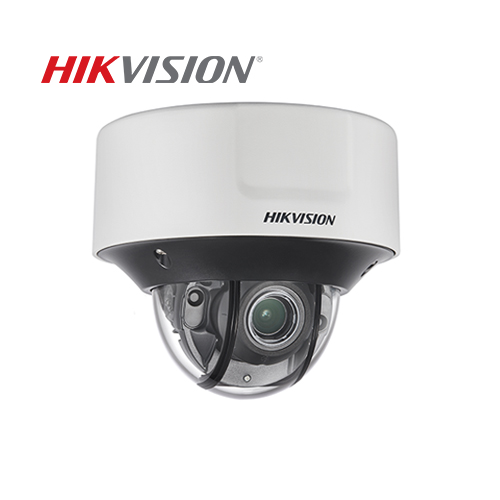 #4 – External Dome Cameras
External Dome CCTV security cameras are great if you want to enhance your security measures without drawing attention from the public eye. What's even more remarkable is that the 12-megapixel camera lens, infrared light and other electrical elements are enclosed within the tough plastic casing. Special tools are required to dismantle the dome casing; therefore, it is highly unlikely that vandals will damage it.
Plus, external dome cameras possess weatherproof and water-resistant qualities. As a result, you may easily continue to monitor the activity outside your home or business premises, whatever the weather. However, arguably the best feature of this camera type is that the dome conceals the direction the lens faces. Therefore, criminals are unsure as to whether or not they are being filmed, making them less likely to take the risk of committing theft.
#5 – Turret Cameras
Turret cameras are becoming increasingly popular amongst professionals. This darkfighter turret camera boasts the same high-quality imagery of the dome camera. However, it effectively avoids the reflective glare that can sometimes be caused by the dome's plastic casing.
This excellent product can record in colour, capturing the fine details required to solve criminal cases. These details could be the colour of the suspect's eyes, clothing or the style of their hair.
This 6-megapixel turret CCTV camera is part of the superior darkfighter range by Hikvision, an industry-leading solution for ultra-low light scenarios. Therefore, quality and clarity are maintained during the early hours. The infrared light supports a range of up to 30m.
Additionally, this turret camera has intelligent behaviour analytics. It can effectively analyse suspicious behaviour to help the local authorities determine the criminal technique of the suspect. This can help them solve your case and countless others.
It also supports onboard storage of up to 128 GB. Therefore, you can store footage for a significant time period before downloading to a separate device or uploading it to the cloud. Lastly, you may also fit this device horizontally or vertically.
Which one should you choose?
At Acetech Security, we understand that selecting the best CCTV system for your home or business can be difficult. So here are some key questions to consider before making your purchase:
Why have you decided to install CCTV?

Will installation take place indoors or outdoors?

Would you like them to be discreet or highly visible to act as a crime deterrent?

Is it crucial that your cameras have strong night vision capabilities?

How large is the area you need to monitor?

Is high zoom quality a significant factor?

How many cameras will you need to cover your property?
Battery-powered CCTV systems can be unreliable, as the batteries could die when you need your surveillance footage the most. Our CCTV uses power over ethernet cables to provide your camera with consistent power and a stable internet connection.
At Acetech, our CCTV technicians can help you find the best CCTV system for your property. We can make recommendations based on your site, vulnerabilities and your budget. Talk to us about CCTV installation.
Who we are
Acetech Security is the leading provider of security solutions to homes and businesses across London and the Southeast of England. We are proud to partner with some of the biggest and best-known brands and organisations across the UK.
If you're looking for professional support and technical know-how, get in touch with our team. Our engineers are at hand to help.